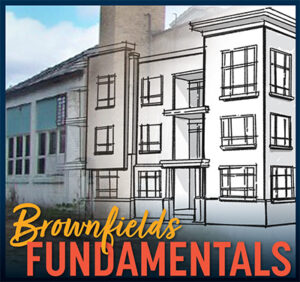 The Remediation and Redevelopment (RR) Program provides up-to-date and quality presentations and trainings on a variety of technical and educational topics for environmental professionals, local governments, community organizations, members of the public and others.
The RR Program Presentations & Training Library webpage has added a dedicated section for the Brownfields Fundamentals series. The articles, webinars and panel discussions are designed to provide valuable brownfields cleanup and redevelopment information and resources to local governments and their communities.
RR Program Trainings
Brownfields Fundamentals
Issues & Trends – Quarterly Zoom webinars providing information on a variety of topics such as DNR and RR Program updates, Wisconsin Administrative rulemaking information, environmental contamination and cleanup and more.
Consultants' Days – Coming to a region near you in 2024! A day-long conference designed for environmental professionals focused on providing presentations, demonstrations, and discussions on environmental cleanup laws, best practices, compliance and guidance. The accordion contains presentations from past conferences.
Local Government Days — A day-long conference for local government officials on brownfields redevelopment. This accordion contains presentations from past conferences.
A list of upcoming presentations and trainings is available on the RR Program Presentations & Trainings webpage. If there is a topic you would like addressed in a future webinar, please email Jody.Irland@wisconsin.gov.
(Visited 102 times, 1 visits today)